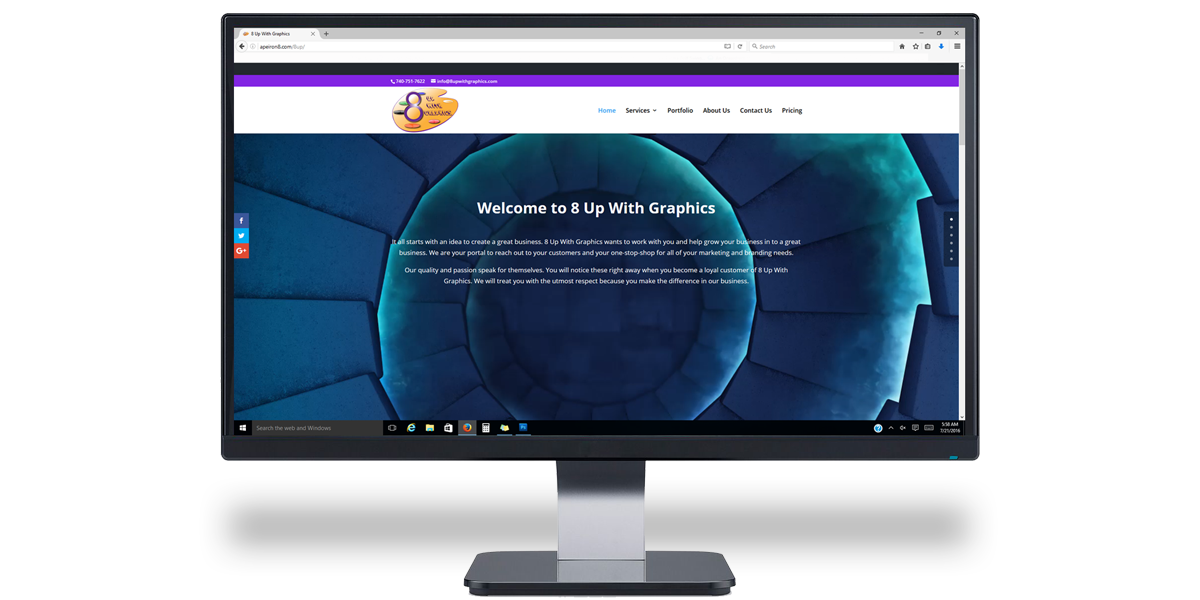 Where do you stand with your website?
Growmap.com states, "80% of Internet users research their purchases online and 70% then buy within 20 minutes from home". This means that if your website is not user-friendly or visually appealing, you may be losing business to your competitors. Contact us today to see what your website is lacking. Our web design is spot on and we are here to help you. Call us today and let's work together.
What does SEO mean and How does it work?
SEO stands for Search Engine Optimization. We can explain and help you understand how SEO works and how it will help generate traffic to your website. When customers search the internet for the products and services, you want your website to come up in the very first page of the search results. Your website must have content that is relevant to your niche and well-written. It should give your viewer what they are looking for with ease and include the right keywords.
Have a website that is user-friendly
Almost each business today has a website. However, having a website may not capture more business as you intend it to do. Your website has to be memorable and enjoyable for the visitor to keep coming back. Make sure you don't lose income and relationships with potential clients because your website is just a website. Remember to always create a website that is user-friendly.
How many types of SEO are there?
There are many types of SEO and it all depends on what you are trying to do with your website. If you are trying SEM (Search Engine Marketing), you will use both organic and paid SEO together. These types allow you to target both keywords and Adwords. The organic SEO is what will rank by your content and keywords on your website. This is a slower process compared to the paid SEO which will rank you at the top immediately.
A website can save you time and money
Your website is one of your most powerful tools in your business marketing. It will reach out to millions of people all around the world all day, every day. Save time and money without printing brochures or magazine ads. Websites do reach more potential clients while it is easily to update content as your business grows. See our web design pricing and let us start on yours today!
How much does SEO usually cost?
There are companies out there that will charge between $3,000 – $5,000 per month and some are upwards of $10,000. If you come across these companies and they guarantee first page rank on your organic SEO, we recommend you turn around and leave. SEO is time consuming but small businesses should only be paying between $500 – $1500 per month. This small expense should be enough to start generating traffic and soon see a ROI with many customers.
We want your business to succeed!
Creating and managing a great website can be difficult. It must be informative, user-friendly and updated with the growth of your business. A website must also be visually appealing and fast loading to keep visitors interested. 8 Up With Graphics can help if you are having difficulty managing your website. We are here and have the skills to help you and your business succeed with a great website.
Do I need to use pay-per-click advertising?
With the proper organic SEO, you will be able to rank on that first page without a lot of expense other than time. However, if your page is not getting the results you are wanting, you may need pay for advertisement. Google AdWords is an investment you will want to get on the first page and start generating leads to your website. The more clicks you get to your website, search engines will see that your website is important and start ranking better organically.